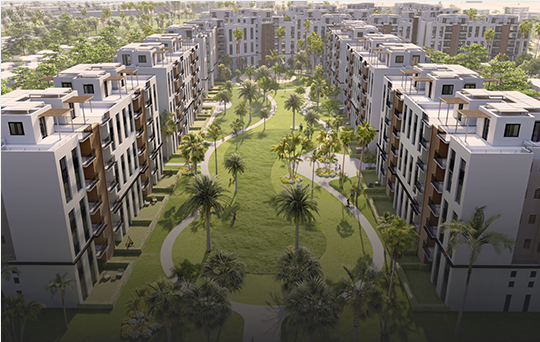 The ECO West project, the city's latest development, launched in Egypt
New City Developments, one of the leading real estate companies in Egypt, has launched its latest groundbreaking ECO West Project, which will be the first real estate project in this North African country that aims to inspire contemporary life for generations. in fully integrated communities.
The launch event took place on Monday March 1, 2021 at the Pyramides, in the presence of Dr Raouf Ghabbour, principal investor and member of the Board of Directors of New City Developments, Dr Manal Hussein, President of New City Developments, Mr. Rami Youssef, CEO of New City Developments and Mr. Nour Othman, Head of Commercial Department of New City Developments.
Read also: ERD Developments launches the Diamond Towers project in Egypt
An elite of businessmen, the company's strategic partners and a group of esteemed media figures and journalists were also in attendance.
An overview of the ECO West project
The ECO West project will be developed in the heart of the city from October 6 on an area of ​​120 acres. It is intended to provide a unique experience to its residential units with a modern and intelligent design based on European Japanese architecture that makes the best use of its land.
In general, the ECO West project will provide integrated and adequate housing solutions that bridge the gaps between consumer aspirations and financial capabilities. It targets the ambitious socio-economic class of the society, as it consumes a large part of the total population, which allows it a satisfying life experience.
If you have a remark or more information about this post, please share with us in the comments section below.